The Company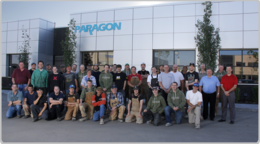 Incorporated in the fall of 2008, Paragon Mechanical (Calgary) Ltd. was formed to provide 24-hour heating and ventilation service, as well as on-going maintenance of HVAC systems to companies in and around the Calgary area.
Services
Heating + Air Conditioning

Keeps indoor temperature comfortable by providing heating, cooling, ventilation and humidity control.

Service + Maintenance

24 hour service and regular maintenance as required in order to keep the performance of an HVAC system at the level it was designed for.

Refrigeration

Specialized systems for maintaining conditions for chilled or frozen product or process.

Building Automation

Building automation that allows users to manage systems using automated set points.